CONTINUING BOB HOOVER'S LEGACY
Despite having received a wealth of prestigious honors including the Distinguished Flying Cross, the Smithsonian's National Air and Space Museum Trophy, and enshrinement in the National Aviation Hall of Fame, Hoover's most significant contribution to the aviation community was the importance he placed on serving as an example and mentor to future aviators.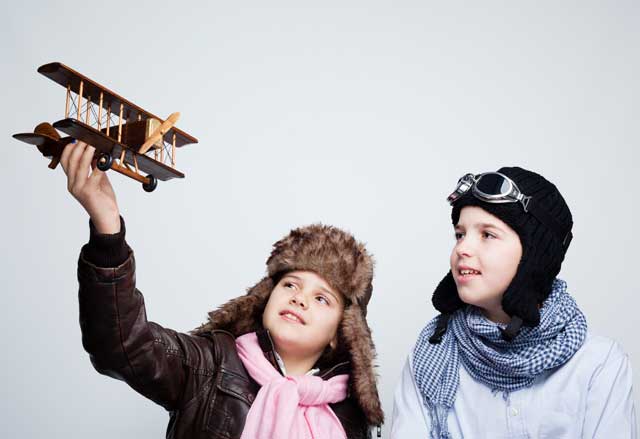 One of the ways his example will live on is through the Bob Hoover Legacy Foundation, formed to introduce younger generations to Hoover's story and to support their own aviation careers and experiences.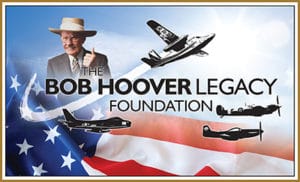 In partnership with Embry Riddle Aeronautical University (ERAU) and CJP, the foundation presents the annual Bob Hoover Presidential Scholarship to ERAU students pursuing careers in the aviation industry.
Inaugural scholarship recipient Yann Bosch first met Hoover at a 2014 tribute in Hoover's honor in Los Angeles, where he played the U.S. Air Force song – "Into the Wild Blue Yonder" – on violin as Hoover was escorted onto the stage. "It was really an honor to meet someone who shook hands with the Wright Brothers and [Charles] Lindbergh, and to be able to speak with him several times," explained Bosch, who was recently hired as a first officer at Sky West Airlines.
"He was so gracious to me, and he always expressed interest in my career. Even with the thousands of people he'd met, he always asked how I was doing… and, he'd say he was proud of me, every time we talked."
"Mr. Hoover's death came as a great sadness for all of us," added Anna Robinson, one of four recipients of the 2015 Hoover Scholarship. "It was heartbreaking that the aviation community lost such a pillar, but I took solace in having met him, having dinner with him, getting to listen to his stories, seeing him again at AirVenture last year."
"It means a lot to me to be called a Hoover Scholar," Robinson added. "Thank you so much for everything."
Tracy Forrest, who serves as President of the Bob Hoover Legacy Foundation, said "Its mission now holds even greater significance. In addition to awarding future scholarships, the foundation also hopes to eventually raise funding to endow a charity in Hoover's name.
We must do all we can so that people understand who he was, and what he meant to our community."